Facebook Messenger Bot Marketing
Our primary focus is on using automation in messenger marketing to get the full benefit of messenger bot technology & growing with more platforms to have better product awareness, customer engagement, and training services.
We have new & exciting things coming in the near future so stay in touch by signing up for our bot.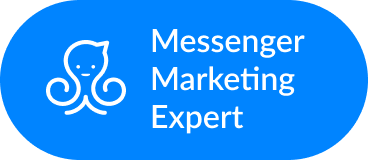 By this point you may be asking yourself "Who is this website for?" or "Why should I care about messenger bot marketing & make a more profitable income?"
"Who is this website for?"
To answer the first question, this website is for anyone who has that hunger for more out of life and of course the people who have a business & need a an extra boost to help them grow.
? Learn about why I have so much passion about messenger, hear my story here
Along with our free topics around Chatbots, Courses, & the infamous Marketer Magic
Examples of who could benefit from this:
That have the hunger to make their business more profitable
Anyone interested in messenger bots
Interested in hacks & tricks for messenger & Facebook
Want industry secrets that only the top 1%ers know
Have started something but are having trouble putting the pieces together
Have a working business & need help taking it online to increase growth
Have a working struggling for that one thing to help drive them to the next level
Serious about messaging & how to make it profitable
This is not for you if you have too many customers, you make too much money, you have too many clients, & are just way to successful…
This is for everyone else.
If you have a business, any type of business & have an interest in getting more clients or selling more products/services then this is for you.
BUILDING SUCCESS 
Smart Messenger Bot Marketing
Making bot building better every way that we can, one success story at a time.
Start your journey today & share your success with the world.
If you have been wanting to know exactly what a chatbot is then check out this article we made to discuss what features and what they can do for your business….Click to View
The only Facebook Messenger course on marketing using ManyChat that you will ever need. Become an elite level digital marketer and make what you want to make…Click To View
Having a plan in your digital marketing is pivotal to success, knowing which chatbot platform to use helps you get the most user-friendly Facebook messenger bot that you can….Click to View
Are you wondering what a growth tool is in ManyChat or what is the best one to use? Well, here is are five great videos to help you with either of those options and show you the ropes, you'll love it. — Click to View 
ManyChat Tutorial 2019
Yep…we show how to use one of the biggest platforms for chatbots. From beginner to experts, we have over 16 years in automation so stay with a trusted source who has been behind the scene for a while. — Click to View 
It is no secret that messenger is making business success easier by giving your customers attention & engaging with them which is easy with chatbots. ManyChat makes this process is a win for everyone! — Click to View 
"If you do Tomorrow what you did Today, you will get Tomorrow what you got Today."
Results
Messenger Bot Marketing Consulting
Eliminate the risk of doing it wrong, why would you leave your business in question?
There are people seriously winning big right now, join the team and let's make you a winner too.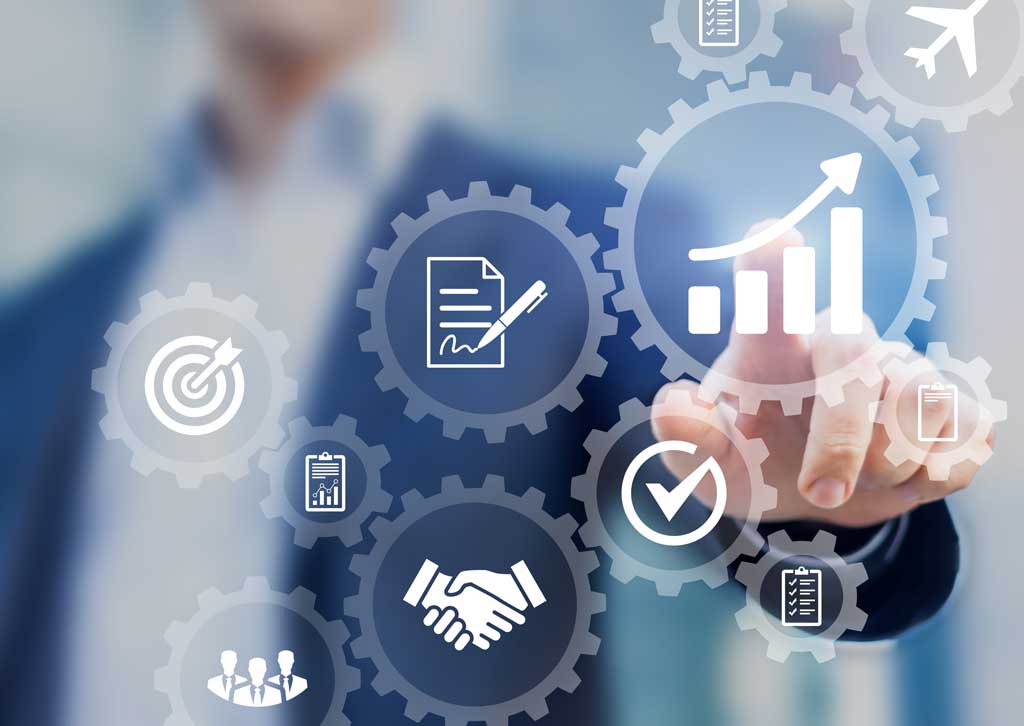 I started Smart Bot Marketers to give everyone a no-bs place to go and get valuable knowledge to direct in the areas of digital marketing. Showing the tips of the top marketers of today with resources to back it up so if you have an interest in Facebook Messenger then you are in the right spot.
Got ahead and reserve your spot in our Facebook group to make sure you do not miss out on upcoming information.
Many Chat with ManyChat
Using FB Chatbots to interact with your customers can collect data from them to provide you with a better opportunity to know who your real customer is and then be able to fit their needs.
This information is collected through the chatbot asking questions which makes collecting it easy by the use of Google docs and such tools. And is to be used to help add value with the person's interest.
Our Facebook Group What Is a Messenger Bot?
To start off with, Facebook is one of the most widely used social media platforms used and the actual facts are that the interaction between people is using Facebook messenger.
The use of messenger is greater than standard Facebook threads, other feed, groups, or pages.
With 1.2 billion people using Facebook messenger and over 65 million businesses on Facebook, messenger is obviously the go-to platform if you are a digital marketer or if you have any kind of business that needs to have an outreach.
Over 20 plus million businesses use Facebook messenger and respond to their messages as a means of communication. This is not even taken account of defective normal people that use Facebook every single day as you or I.
When you factor all this together,  it is easy to see that using Facebook and Facebook Messenger is a means to growing your business and engaging with your customers with the easiest ability.
Leading to the cheapest routes which end up saving the company time and money on every single turn of events.
Sure you can reach all these people on Facebook with Facebook ads or can you?
I think it's clear to see that there's a ton of Facebook ad courses and Facebook ad gurus that will teach you how to exceed reach your customers.
But what is not clear is how to actually obtain a customer and how to actually convert that particular outreach of the potential customer into an actual customer.
Now insert Facebook Messenger or as I would like to say Facebook chatbots!
So let's take a minute and actually run this out.
So you spent all this time making a great Facebook campaign, a great Facebook, and great Facebook engagement.
However,  when that person from your audience clicks on that your ad, it just goes to a dry landing page or in even if it's a great landing page often does not convert.
Why?
Because these are often cold leads, meaning the first time that they have ever seen your company, your brand, your service, or product.
Just think about this from your perspective when you've seen the Facebook ad.
If your anything like me and people that I know you just scroll through these ads and occasionally make click on one or two of them.
Just to find out when we do click on the ad that it goes to a dry webpage or some page that is just trying to sell something that we know nothing about.
And just that statement alone you can easily see how this cost so much money To anyone advertising on Facebook.
Now take that same instance, run a great Facebook campaign getting that person to click that ad, which prompts an immediate or delayed messenger response directly from that Facebook ad.
Now you can take that same person and you do not have to actually run another Facebook ad campaign to in engaging with that person.
All you have to do at this point is just send them a message through your chatbot or Facebook Messenger bot.
Smart Bot Marketers
Linking your website, Facebook, Facebook Messenger, and email marketing together makes digital marketing easy.
Using these services together has the ability to give you an understand what is needed to offer your services to the right audience at the right time. Making your cost per customer the best price ever while being user-friendly to your potential customers.
We strive to do our very best to keep you informed with all the latest trends & topics to help you with success.
Staying on the cutting edge along with remaining up to date with the latest changes with messenger marketing, we are always digging for the next big thing to help.
Getting the best information about marketing can be a choir to say to the least so our goal is to make this easy for you. From the time I became successful I knew that I wanted to do all I could to help others, you may ask why & for a good reason.
As funny as it sounds, I enjoy teaching people with the drive & will how to use the knowledge I know to become successful. Some people get a rush off of having a bunch of money but to be honest, you get a better feeling from helping someone achieve their goals.
It really is a hard thing to explain & one day when you are successful looking back you will start to help people as well then maybe you will see more of what i am talking about, until then let's concetrate on getting you to your story.
Whether it comes directly from us or from other lead marketers, the point behind Smart Bot Marketers is to guide along with help in any way we can.
Click one of our options we have listed to see if you have an interest.?

Chatbot Specialist
Join my podcast for entrepreneur hacks & motivation.